OK! Here's how Atlanta was :-p.
IF YOU USE ANY OF THESE PICTURES, PLEASE CREDIT AMY WUERTZ!
I got there the night before, and let me just say that I was in the most sketchy area of Atlanta EVER. I was convinced I was going to get mugged any time I stood outside. But whatevs :P.
The day of, I got to the venue at around 12:30. I got to hang out with Glenn, who had gotten there first. I wasn't the first one this time! Shocker! There was a lot of waiting, until around 6:30, when the VIP session happened :D. The entire band was super nice, and all of them signed my DYU cover, and a poster. I got my pic with Simone!
She was very nice and sweet to everyone, and I'm not exaggerating at all. Mark was also very nice. Our conversation was SOMETHING like this:
Mark: Looking forward to tonight?
Me: Yeah, I got my ticket like 6 months ago!
Mark: *kind of surprised* 6 months?!?
Me: Yeah!
Mark: Wow!
I really don't know why that surprised him, but I digress...
Since I had a photo pass, I was able to get some great pics. I asked the venue before I went in about it, and they were kinda clueless. Then the tour manager came out, and I showed her my e-mail from Jereon, which cleared it all up. I got my long sleeved Divine Conspiracy shirt, and settled into my place right next to the stage, where the platform between the stage and the audience was. This made it REALLY difficult to take pictures, since I had to crawl on that thing in front of annoyed fans, but it's a sacrifice you gotta make for photography! Not to mention the lighting was absolutely disgusting, and I eventually had to cave and use flash.
There were 5 bands. The first two were local, I think. I don't remember their names :/. They were followed by Blackguard, Threat Signal, and Epica.
Best shots from the first two bands: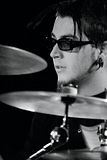 .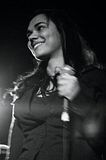 .
Then Blackguard came on. The lead singer really like to move around the stage, and while I was sitting on the platform with my leg out, he stepped right on my leg! He felt bad, though I think, and was patting my shoulder (and head) as he continued to growl away. Here's the best pics from them: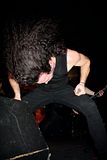 .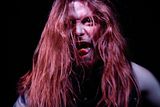 .
.
Threat Signal was next, and this guy didn't jump on my leg! YAY! One of the many pranks of the evening was Mark coming out and giving the whole band bananas as they played. Someone also came out and swept the stage :P. Some pics:
.
.
.
.
And then... they came on stage. Epica was AMAZINGLY EPIC AND AMAZING!
Setlist:
-Samadhi
-Resign To Surrender
-Sensorium
-Unleashed
-Martyr of the Free Word
-Fools of Damnation
-Imperial March
-Piano solo
-Tides of Time
-Seif Al Din
-The Obsessive Devotion
-Design Your Universe
---
-Cry For The Moon
-Quietus
-Consign to Oblivion
Pranks worth mentioning: duct tape on the guitars, light saber fight during Imperial March, bringing a chair out on stage for DYU.
I don't know what to say. The whole thing was amazing! Lets see... There was one moment when a perv wanted to see Simone's, well, lady parts. She swiftly replied. "No, only Oliver can see those." There was a cute moment with her and Oliver doing a little dance (Sadly, I didn't get a good shot :(.) They did a little pause at the end of Fools, which was fun :P. At the end, the other two bands kept coming out to do stage dives :P.
On with the pics!
.
.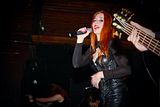 .
.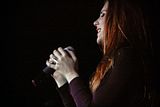 .
.
.
.
.
.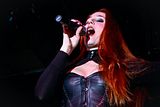 .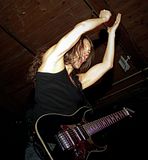 .
.
.
.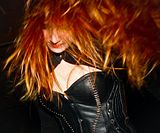 .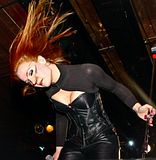 .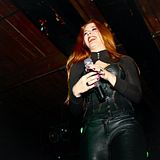 .
.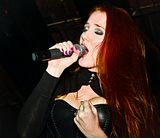 .
.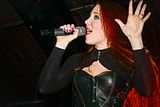 .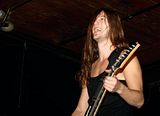 .
.
.
.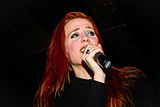 .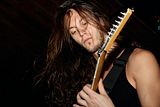 .
.
.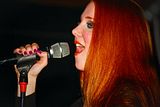 .
.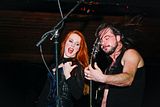 .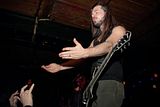 .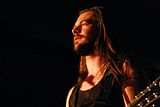 .
All 110 of the edited photos on
Facebook
.
And if your interested, I have 400 total shots. Here's the links to the unedited pictures on Facebook:
Part one.